Specifications
5ml 10ml clear aluminum dropper glass bottle
1)Material:glass;Capacity:5ml10ml
2)CE compliant
3)MOQ:10,000pcs
4)Use:cosmetic
TP-2-14-3 5ml 10ml clear aluminum dropper glass bottle
1. ID: TP-2-14-3
2. Use for cosmetic packing, perfume/ fragrance filling, essential oil packing
3. Material: Glass
4. Glass bottle with aluminum dropper or plastic dropper.
5. Available size:2.5ml,3ml,5ml,10ml,15ml,20ml,30ml other volumes and capacities are available as customer need.
Availabe colors of dropper bottles:clear ,amber ,blue and green.
6. Customers designs can be made upon requests.

Service:
We provide services of mould making, sampling, and surface processing, such as frosting, silk screen printing, and color coating, Custom made designs.

As a manufacturer, we produce quality products with competitive price, which will help promote your product, business, service or event!

You could kindly click our homepage for more products and information, thanks
Other products: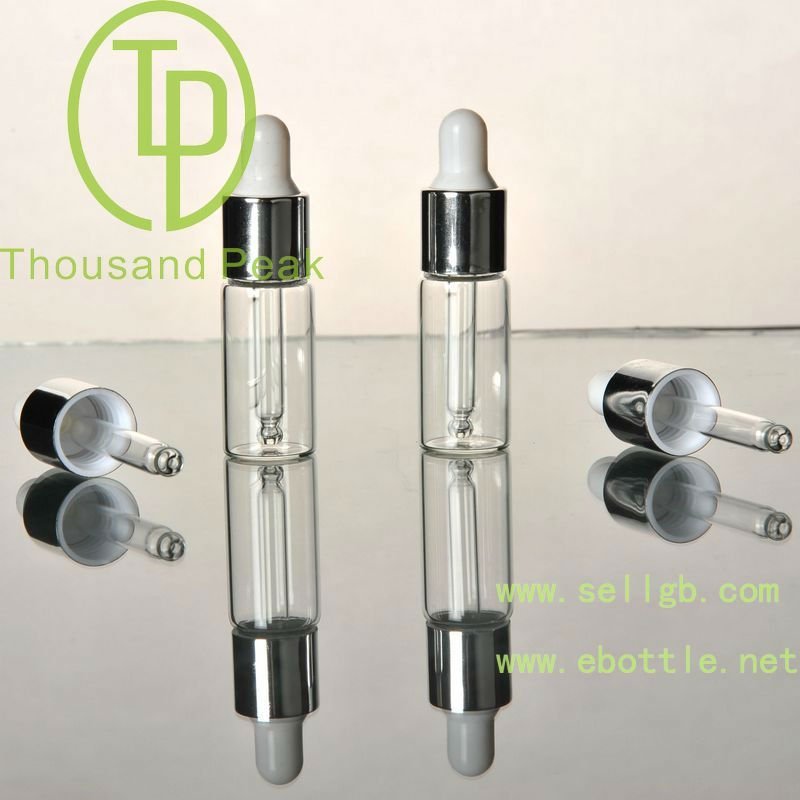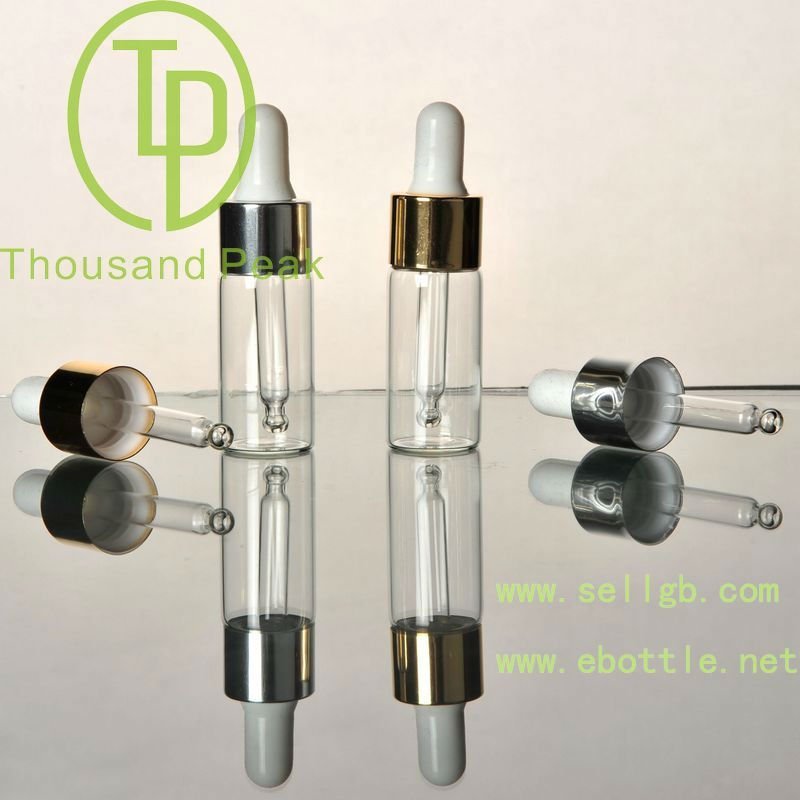 Our factory: